Posters-Limited editions 17 artworks
Some of my lacquer paintings are printed in limited edition (35 prints each) individually signed posters, professionally printed on Ilford Galerie prestige fine art paper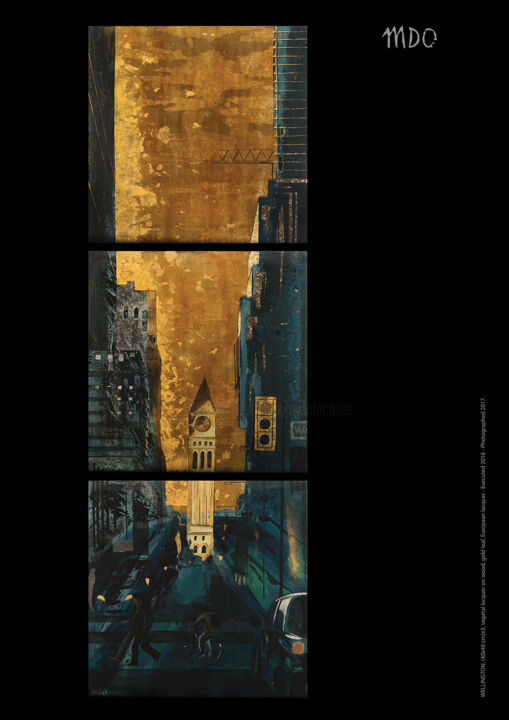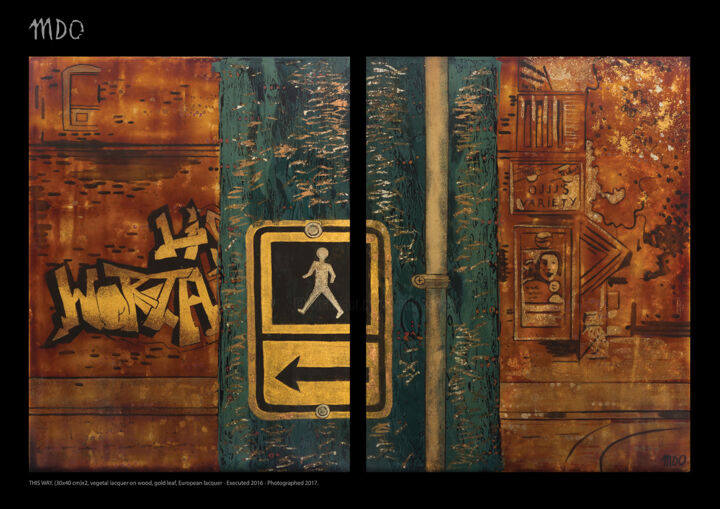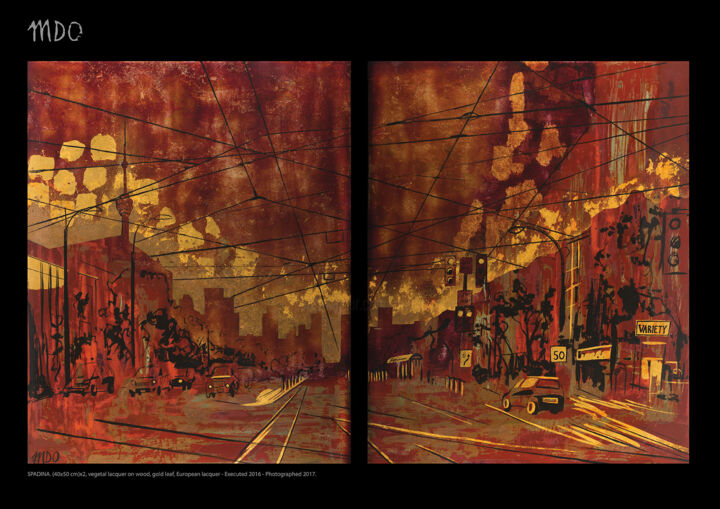 Les feuilles - The leaves 14 artworks
I began this collection two years ago, the impulse was a call from nature, and a desire to achieve purity and simplicity within the lacquer technique. It's a tribute to nature.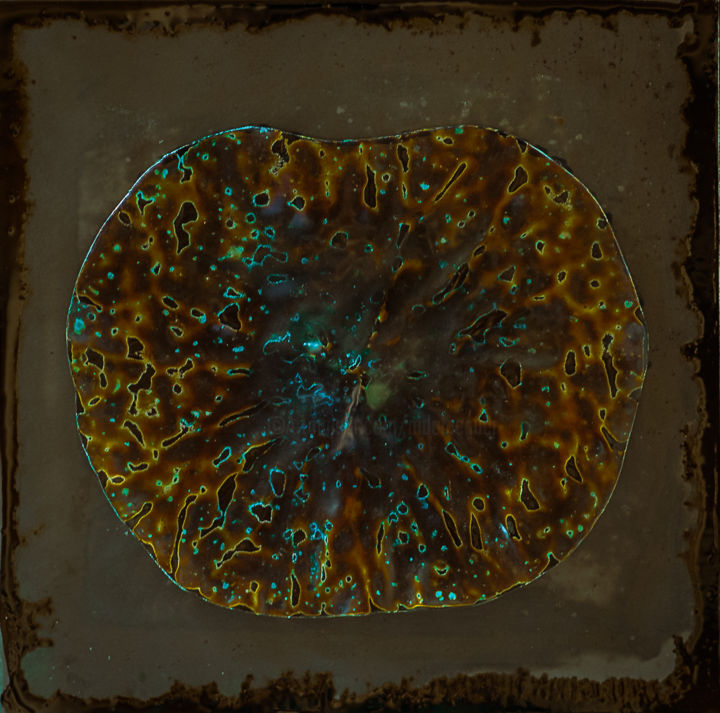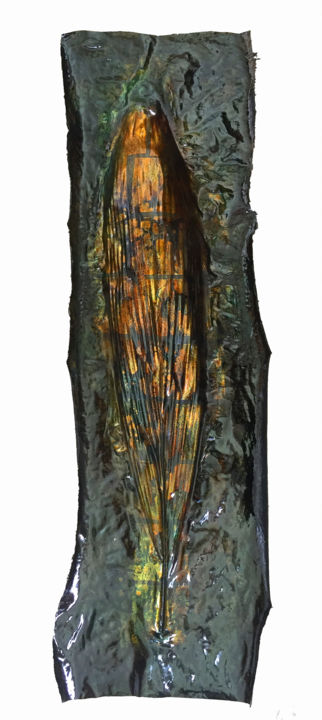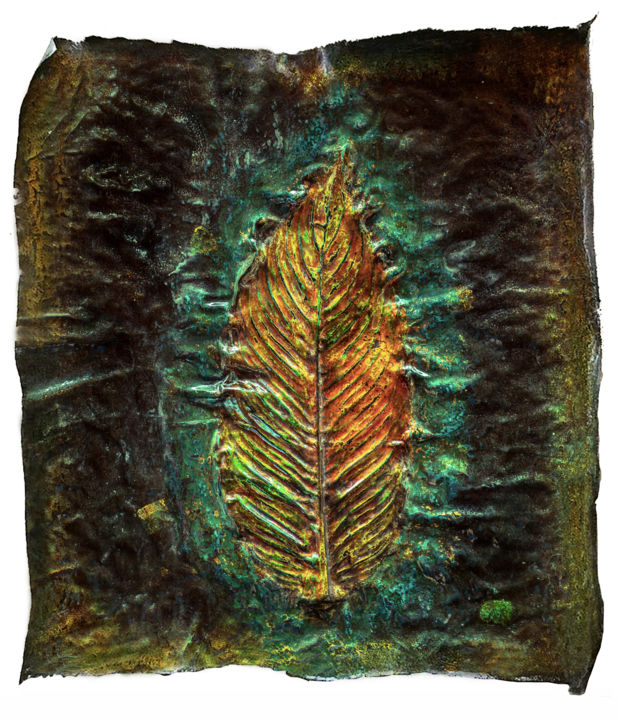 Back to Toronto 10 artworks
I felt the need to dive once again into the city, after settling in Vientiane in 2010. Series of panels made in Vientiane ( for the backgrounds) and Toronto during summer 2016 (for the street scenes).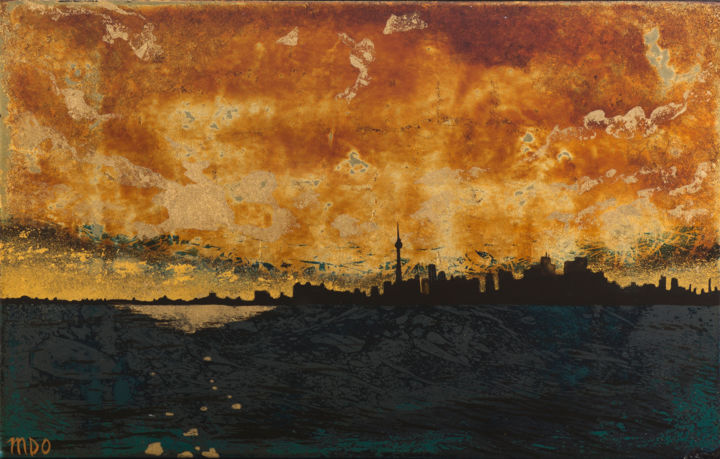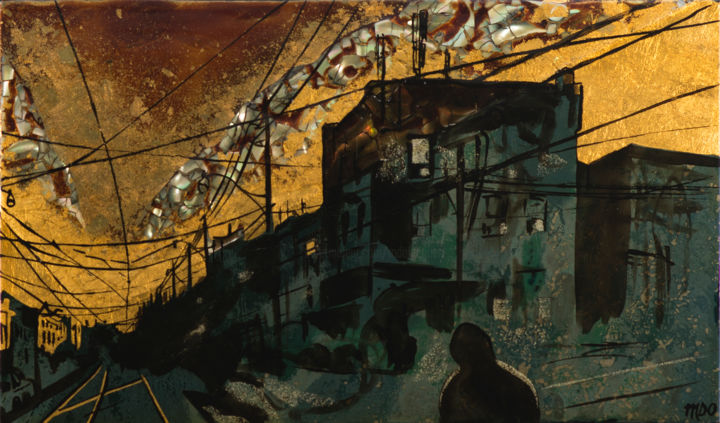 Lao series 9 artworks
Inspired by Laos, my home since 2010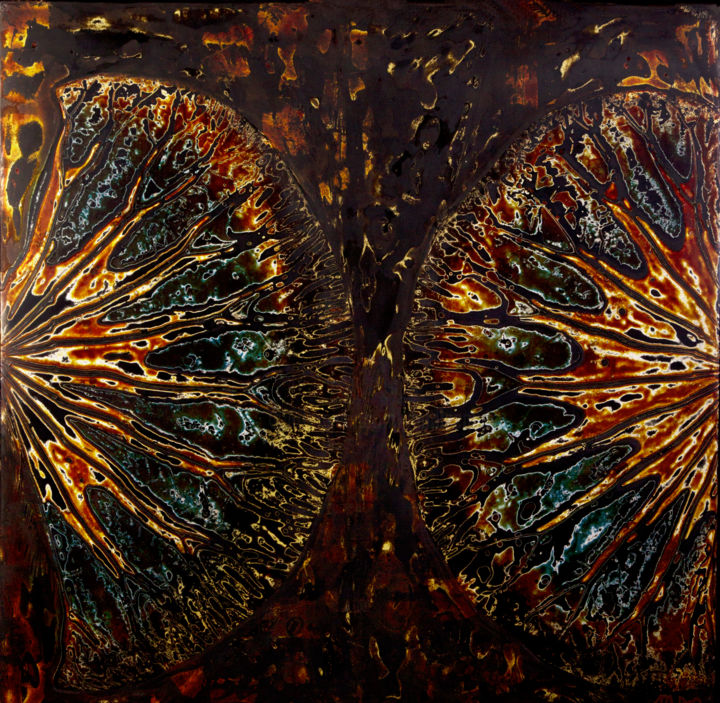 ---